The Legal Side of Working Independently
Statistics indicate that more people than ever are working from home as a result of covid. Not only have businesses changed the way they operate by sending many of their employees to work from home in a telecommuting fashion full-time or part-time, but many people who are looking for new careers have found that working independently is a much better option than dealing with multiple bosses, spreadsheets, and deadlines.There are many ways to work independently:
You can work as an independent contractor from home providing services like graphic design, editing, or writing.
You can work independently as a skilled business owner, providing services like massages or haircuts from your home or in a mobile fashion.
You can work independently with a franchise, taking advantage of an established company but still working on your own.
Working Independently – What Options You Have
No matter which of these you employ when you work independently you have lots of legal options you have to consider. Aside from working with an established franchise, all of your legal options for working independently come down to a decision you have to make regarding the type of business you want. For example, as a regular individual you can decide to start a business and work independently on your own name as John Smith. John Smith can then be the sole proprietor meaning, the only business owner, and all of John Smith's taxes involve his earned income from the business as well as his business costs, profits and losses, and if anything should go wrong or he gets sued, they can take his personal assets right alongside his business assets.
For positions that have higher risk, another option could be starting a limited liability company. John Smith could work independently but instead of having everything under his name as John Smith, he could have it under a business name like John Smith's Services. Then, he would have separate accounts and information for the business side of things compared to his daily life. When he pays taxes they have to do only with the business side of things and the business taxes don't involve his personal assets. More importantly, if something should go wrong because of John Smith's services and he gets sued, they can only take registered business assets, not things like his personal car or house.
Franchising – Always Know the Law!
Another way for you to work independently is to get involved in a franchise. Franchising is a proven way to increase the success of your potential business because you sign a contract with an existing company but still get the benefit of working independently.
There are different laws associated with franchising and different rules you have to follow: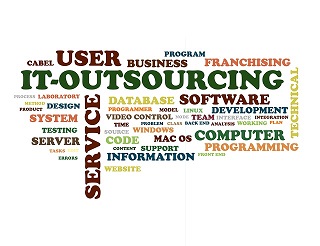 You have to open a franchise business by the date listed in any agreement you signed when you become a get-locksmith franchises owner.
You have to attend formal training before the business is open and this training usually takes place at your franchise headquarters. You are responsible for paying for all of your travel expenses and for travel expenses for any staff member coming with you.
You have to follow all the rules that are contained in the franchise operating manual and this includes rules for employee orientation, training, what steps your staff has to handle when there are customer problems, and much more.
As a franchisee, you are responsible for using the signs that are required by the franchisor. So, any locksmith based signs that have to be put outside with the locksmith logo or color and any signs that have to be put inside you are required to place in your business even though you are operating independently.
While operating independently you are only legally allowed to offer products and services stated in your contract. It might seem silly but as a locksmith franchisee, you can offer locksmith services but you aren't necessarily permitted to sell coffee and donuts to customers while you are working on their security.
You also have to follow the rules laid out in your agreement for the days and times you are open. If your franchise agreement says that you must be available on weekends, you can't choose to close your business on Sunday just because you don't want to work.
And even though you are working independently, when you enter into a franchise you have to pay royalties based on your franchise agreement to the franchisor. This means once a month you pay the headquarters a predetermined percentage of your total profits and you might even pee into a national marketing fund.