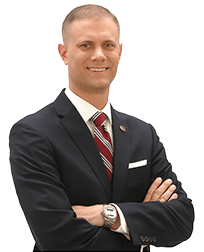 The Urbanic Law Firm is a criminal defense firm located in Oklahoma City. We handle the entire range of criminal cases to include DUI/DWI/APC, violent crimes, firearms, drug possession, theft crimes, domestic violence, expungements, and white collar crime. DUI attorney Frank Urbanic is award winning. Oklahomans voted this firm the #3 OKC DUI defense firm in the 2018 Oklahoman's Readers Choice Awards. A significant reason for this is Frank Urbanic's extensive experience in DUI law. He is not only a Standardized Field Sobriety Test Instructor, but he is also an Advanced Roadside Impaired Driving Practitioner. These are qualifications that few other attorneys have. Frank has saved the driver licenses of many clients.
Although we're located in Oklahoma County, we've handed cases in numerous counties throughout the state. We've also handled municipal court cases in numerous cities including Midwest City, Edmond, Valley Brook, El Reno, Norman, Moore, Bethany, Oklahoma City, Del City, Yukon, and more.
Our goal is always dismissal. However, that is not possible in every situation. In the event a case can't get dismissed, we use our experience and knowledge of the law to fight for the best outcome possible for each client. This includes going to jury trial. Please check out what makes us different to see all ways we bring value to our clients.
[BdForm type="3″ mod="desk"]
[BdForm type="2″ mod="desk"]
[BdForm type="4″ mod="desk"]
[BdForm type="5″ mod="desk"]
[BdForm type="1″ mod="desk"]
Free Case Evaluation
Blog
March 29, 2020

Although not advisable, it's probably not against the law to hoverboard (or segway) drunk in...

more»

Search This Website