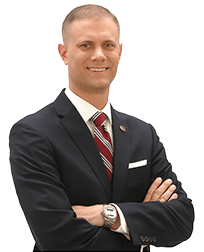 I am a criminal defense attorney in Oklahoma and a passionate defender of the Constitution. I will carefully evaluate each piece of available evidence to get the best outcome possible for my clients. If you need a lawyer in Oklahoma who will thoroughly review your case and give you the personalized attention you deserve, then call The Urbanic Law Firm.
The Urbanic Law Firm is different from many other criminal defense law offices. We employ cutting-edge technology and proven business methodologies to help our clients. While many offices are still dealing with paper folders, we are digital. No missing documents. No messy folders. Using cloud-based technology, we can work on your case from anywhere on the planet.
Our use of technology allows us to provide high-quality criminal defense to clients in Oklahoma for a reasonable price. Please check out what makes us different to see all ways we bring value to our clients.
News
Free Case Evaluation
Blog
January 12, 2019

Oklahoma's CDS trafficking law underwent some major changes. There's no longer a...

more»

Featured Post

Featured Article