Oklahoma Criminal Defense Attorney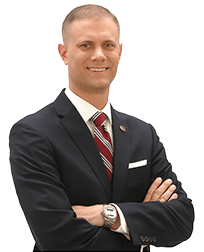 The Urbanic Law Firm is a criminal defense law firm located in Oklahoma City. We handle the entire range of criminal cases to include Driving Under the Influence (DUI), Driving While Impaired (DWI), Actual Physical Control (APC), violent crimes, firearms, drug possession, theft crimes, domestic violence, expungements, and white collar crime. 
A Top Criminal Defense Lawyer in Oklahoma
Attorney Frank Urbanic is award winning. Oklahomans voted this firm the #2 OKC DUI defense firm in the 2019 Oklahoman's Readers Choice Awards. A significant reason for this is Frank Urbanic's extensive experience in DUI law. He is not only a Standardized Field Sobriety Test Instructor, but he is also an Advanced Roadside Impaired Driving Practitioner. These are qualifications that few other attorneys have. Frank has saved the driver licenses of many clients. Check out our wins page to see the great outcomes we've had in our cases.
Although we're located in Oklahoma County, we handle cases throughout Oklahoma. We also defend municipal charges. We've represented defendants in numerous towns and cities including Midwest City, Edmond, Valley Brook, El Reno, Norman, Moore, Bethany, Oklahoma City, Del City, Yukon, and more.
Recent Blog Posts
April 23, 2020

On April 23, 2020, The Urbanic Law Firm filed a federal lawsuit in the Western District of Oklahoma...

more»

Search This Website