The very term security refers to a state of being free from unwanted threats, risk of being stolen or misused, and reliability of resources. It not only focuses on a smooth and efficient flow of work but also highlights that the system is in complete control of its own authority and is safe for the public and the workers involved. However, different people have different ideologies of security. Although most people use legal applications for their security, a few people prefer different options that may not be in favor of the law. As such, conflicts keep arising between law and security with how security measures are being applied and to what extent such measures are being used.
The law sometimes intervenes in one's security system as it forbids the use of illegal means such as deadly weapons or harmful applications to secure one's household/office, or company. It has been clearly established that the use of weapons is not applicable even for self-defense because it is considered too harmful for both parties. Small thefts might be looked upon by a simple security measure such as a security camera system installation, and for greater threats, one can always rely on legally authenticated security measures.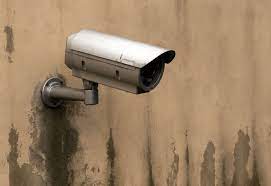 Personal Security
In general, one's personal security is a result of adequate efforts taken to delay or deter a possible crime before it is actually committed. In short, it is a way of ascertaining one's complete reliability on one's resources and having the advantage of having a safe delivery of confidential or important matters. The requirement of one's personal security is a highly important necessity, especially in this modern world where one can have free access to almost anything that leads to more crime in a day-to-day basis. A secure household/work field or anything that is very important will have the advantage of:
Reduced risk of harm to the people involved like customers, partners, workers, and organization itself
Reduced risk of any kind of information being stolen or important assets getting lost, damaged, or even compromised.
Reduced risk of inefficient delivery of projects and services and a smoother workflow
Increased trust and reliability in people accessing official and important information or assets
Overall wellbeing of the company itself
A secure household
A breach of one's personal security is often the result of a threat from an insider rather than an external force. It could be anyone you know or have met in your life. From past employees to present business partners and contractors, one cannot just allow an extreme level of trust on any personnel regarding crucial and confidential matters, which is why it is important to have security camera systems installed in any place that you find important. Their misuse of inside knowledge can harm people, customers, or assets, which increases the greater risk for the company's reputation itself.
Legal Limits To Defending Your Home
Defending your homes and company can be pretty tiresome if there are dozens of laws binding you to take any kind of step you find necessary for guarding your family and yourself. The term "Stand your Guard" is pretty much non-applicable if you do not know what limits bind you legally to have the defense you need for your home. It is essential to understand how much force you can use to protect your property. Even more important is to understand if one can use deadly weapons for protection and call it self-defense. Even for defending your property and for proper safety, the legal and moral aspects of the question must be put under consideration. It wouldn't be completely wise to use a very dangerous weapon for a crime as simple as theft or robbery at night. Instead, one can always use a different alternative that is less illegal and harmful.
Having a security camera system installed in every possible vulnerable place in your property is one such legal and appropriate approach, and it has also been proved to be a very effective means of defending your home so far. Results show that with correct installment and careful overview of your daily surroundings, one can prevent minor to major burglar, theft, and even murder attempt crimes. It is not only a system that is highly applicable in all facilities, but its greatest advantage is that it is very easily affordable and is in complete agreement with the law that only makes it less of a conflict to deal with.